10 ESSENTIAL Rules For Texting While Dating (Don't Screw It Up!)
Texting is a fixture in the modern relationship — a seemingly quick, low-pressure form of communication that has morphed into a source of anxiety, affirmation, confusion, devotion, and fury. When you're dating, your phone is the lifeline of your relationship.
These are the definitive rules:
1. Always wait for the guy to text you first after the first date.
Under every circumstance, in perpetuity throughout the universe, the guy always texts first after your initial meeting. Ladies, unless a guy was a #sexyfireman who saved you from a burning mansion and didn't have his iPhone handy to take your number, do not text him first.
You both swapped numbers? Let him text you. Always, always, always give him your number. If he says, "Take mine…my phone died," so did the possibility of this relationship.
2. Guys: Call before starting a texting relationship.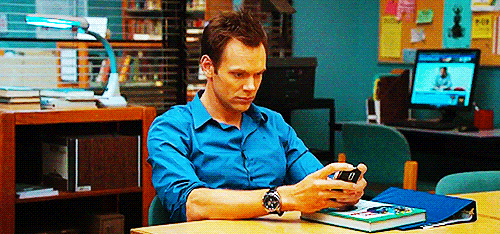 You need to text first during the initial courting process (aka before and after the first and second date), preferably once a day or every two days if you think she is a keeper.
The best thing you can do before you become daily texting buddies is to ask her out on a legitimate date. Call her to make definitive plans before you begin your textual relationship. I am not a phone person at all, but even I agree that an old-school phone call really puts a guy a cut above the rest of the crop. Get that initial call out of the way early on and plan a date with her so she knows you think that she's worth it.
Once you have made that verbal contact and a concrete plan for the future, it is ok to get textual again.