10 Texts You Should NEVER Send To Your Man
I completely understand the lure of technology, how easy it is to shoot off a text as opposed to picking up the phone and talking. But it's a problem that we've become so dependent on technology and gotten lazy with the way we communicate our most important thoughts and feelings.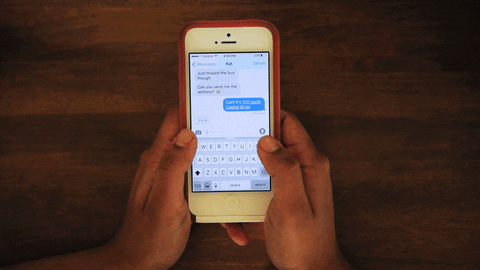 People shouldn't be dealing with major arguments and problems through texts or getting passive-aggressive or angry in what becomes a silly texting showdown. Below are the ten text messages to never send to someone you're dating. Like, ever.
1. "Why are you mad at me?"
If he truly is angry with you, it's not something you're going to effectively sort out through a texting match. Odds are, one or both of you will end up feeling angrier if you send or respond to this kind of text. If you're moderately angry, do it over the phone; if it's a major issue, wait to meet in person to deal with it.
2. "Why aren't you responding to me? Are you not into me anymore?"

If you are in a position with someone where you're feeling insecure, sending texts that don't get returned will make you feel worse: more insecure, anxious, and frustrated. Don't get caught in an obsessive-compulsive cycle of texting when your date isn't responding to you.
Make a quick phone call before you take a brief hiatus and plan on leaving a voicemail: "Hey there, I'll check in with you next week, hope you have a good week." Take a week off to focus on other stuff, and accept that this relationship may or may not work out. With my approach, at least you can get off the hamster wheel of desperate texting.