10 Things I Could Only Learn From Marrying The Wrong Person

There are some things in life that you won't learn until you screw up badly or take a major risk. It's taking that risk or making those mistakes that help you become who you are. Without those mistakes and failures, you'd be a fragment of who you are today.
Yes, you read that right! Your failures can really break you, but more importantly, they can make you.
Think about the last time someone gave you advice, especially in matters of the heart. Did you take it? Think about your last breakup. If someone had stopped you right before you committed to this person and said, "It's going to end, so don't bother," would you have listened to him or her, or went ahead and married the wrong person?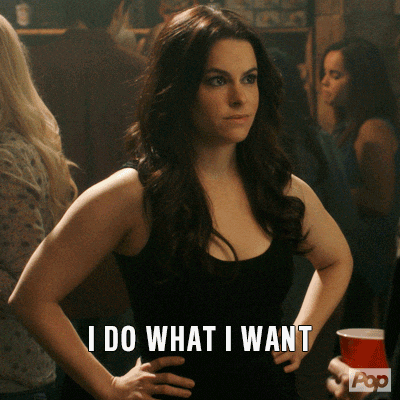 You would have done what you wanted to. Had someone tried to stop me from getting married, I would have told them to screw off.
The reality is while I did love my former husband and wanted it to work out, we were not meant for each other. We couldn't have lasted a lifetime, but without marrying him, I wouldn't have learned so many things.
By taking the risk and getting married to the wrong person, I gained so much. A beautiful daughter and many life lessons that made me who I am today. Lessons that I could only have learned by marrying the wrong person.
Here are 10 things I learned after I married the wrong person.
1. I can share space with someone else.
Before my marriage, I had never been in a long-term relationship. Every relationship was either brief, casual or not at "commitment level." I had dated plenty but I hadn't really shared space or my life with anyone else. To be honest, I didn't believe it could happen for me, which is why I think I ended up marrying someone who I loved but wasn't right. I didn't have any faith in myself.
But being married taught me I am able to share space and time with someone else. I am able to build a life with someone, even if it crumbled.
2. I'm worthy.
https://giphy.com/gifs/worth-it-xIfQxhpS7ILKg
One of the things I believe my previous partner capitalized on, unfortunately, was my former belief that I wasn't worthy. He seemed to touch on my insecurities with every argument.
Had I not married the wrong person, I wouldn't have to pick up the pieces of my life alongside with a very young child and move on. I wouldn't have learned that I was worthy because I would have been stuck wondering just how good I was or wasn't.
When everything is falling all around you and you have no choice but to figure out an exit plan, you learn how worthy and capable you are.