11 Signs You're The Type Of Woman People Feel FORCED To Tolerate
If you notice these things, you may want new friends… or to work on your personality.
1. They have lots of parties, don't invite you to them, and never show up to any events you try to put together.
This is what really made me realize that I wasn't as liked as I thought I was. When people don't want to voluntarily hang out with you, they don't like you. It's just that simple.
2. You don't ever end up in group photos on social media.
The reason why they don't put you there is because they're embarrassed to be seen with you. Remember, people see social media as a way to show off what a nice life they have. If they don't want people to see them with you, that's a sign you're annoying and they're embarrassed to be seen with you.
3. You're always the last to know.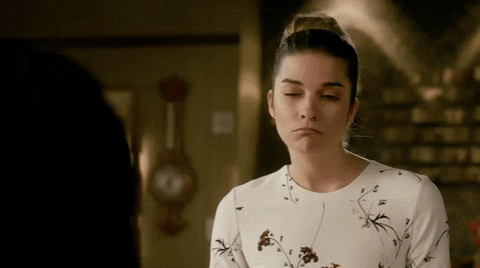 In high school, I was the last to know that one "friend" got an award in science and had a party to celebrate. When I asked why I wasn't told or invited, it was always, "I forgot." Nowadays, when this happens, I just stop talking to people and wait to see how long it takes till they realize I've dumped them.