15 Photos That Prove Farrah Abraham Is A Terrible Mother
Farrah Abraham – You probably know of Farrah Abraham as the semi-popular reality star who has stumbled into the adult film industry, but you may not know that she had her start on MTV's Sixteen and Pregnant. She went on to star on MTV's Teen Mom where she became known for her tumultuous relationship with her parents and the tragic death of her daughter's father. Seen arguing on Farrah's episode of Sixteen and Pregnant, it was clear things were far from pleasant between her and ex-boyfriend Derek. He was killed in a car accident before he knew Farrah was expecting a child, and it seems she never recovered from the incident.
Farrah has a slew of bad relationships under her belt, and it became clear that she was far from finding happiness when she joined the cast of Couples Therapy alone. While it's unknown who was supposed to join her on the show, he never appeared and Farrah was forced to go at it alone in a house full of couples. It was here that suspicion over her sex tape being released as a way to promote her career was shot down, as Farrah insisted she dated her sex tape costar, James Deen. Deen is known in the industry, making her claims a bit hard to believe.
It was later revealed that not only had the tape been released intentionally, but Farrah earned nowhere close to the $1 million she claimed to have received. A source from Vivid, who released the tape, made a statement that she was given $10,000 and thirty percent of sales minus the cost of production. They then released a second tape, ensuring the public that it was not a leaked tape, but the true Farrah Abraham.
Farrah has continued to find ways to stay relevant, most recently using rape allegations to stay in the tabloids. While touring strip clubs and other seedy clubs of America, she claims she was drugged and raped on several occasions. While no known charges have been filed, Farrah causes the most stir over her parenting techniques. She continues to go down as the worst mother in history, and here are the photos that prove it.
15. Farrah Gets Plastic Surgery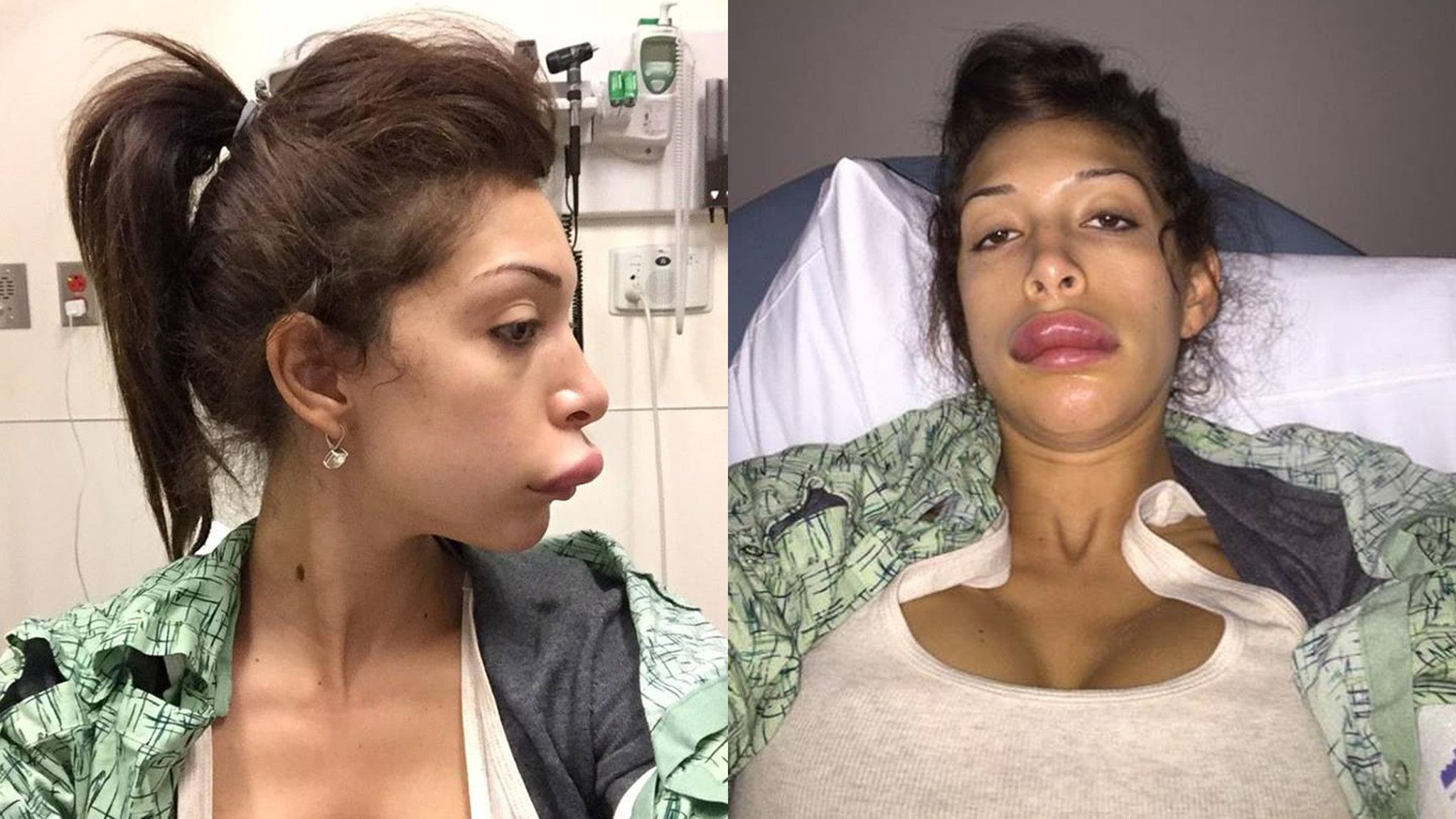 As a young, single mom, you'd think Farrah would be barely getting by financially. With the money she makes with her appearances on several reality television shows, including Teen Mom and Big Brother UK, you'd think she would use that money to invest in a house or put it aside for her daughter's education. Instead, however, she chose to invest her money in her looks by going under the knife. Not just once either, but on several occasions. Aside from the two breast augmentations she received, Farrah has also gotten a nose job and lip injections. It was the permanent lip implants that caused her the most trouble, as an allergic reaction caused her lips to swell more than three times their intended size. This hasn't scared her away from the thought of getting more surgeries though! She has been quoted saying she wants to get butt implants next! At least she's teaching her daughter the value of natural beauty.