3 Betrayals That DESTROY Relationships (And Aren't Infidelity)
Infidelity is the betrayal our society focuses on, but it is actually the subtle, unnoticed betrayals that truly ruin relationships. When partners do not choose each other day after day, trust and commitment erode away.
Partners may be aware of this disloyalty to each other, but dismiss it because it's "not as bad as an affair." This is false. Anything that violates a committed relationship's contract of mutual trust, respect and protection can be disastrous.
Betrayals are founded on two building blocks: deception (not revealing your true needs to avoid conflict) and a yearning for emotional connection from outside the relationship.
Below are three betrayals that ruin relationships. Only by confronting and taking responsibility for them can couples reestablish their trust in each other.
1. Emotional cheating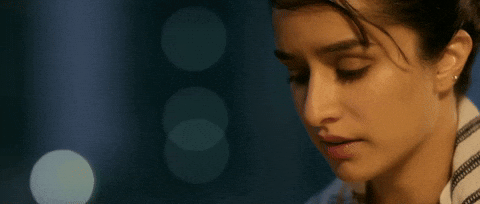 It's very easy for platonic friends to bond in the trenches of work, day after day. Sometimes we call this person a "work wife" or "work husband." Even friendships made at the gym or local coffee shop can threaten the bond at home.
These nonsexual relationships can lead to both parties sharing intimate details about each other's lives. That doesn't make it a betrayal. What makes it a betrayal is this: if your partner would be upset by the things you've shared or would be uncomfortable watching the interaction.
Tom first learns of his wife's sexless affair when they hosted a Christmas party. Emily has never mentioned Chris, the new manager of her department. At the party, Chris seems to know about Emily's entire life. He even brought their son Marshall a Bumblebee Transformer. His favorite.
Tom looks at Emily with a shocked expression. Her sheepish look sinks his heart. When he confronts her after the party, Emily argues about her friendship with Chris. She tells Tom it's "nothing" because they are "just friends."
She then turns against Tom and defends Chris. She accuses Tom of being irrationally jealous and tells him it's the reason he didn't know about Chris in the first place. Tom feels there is nothing irrational about his jealousy. Whether he admits it or not, his wife is cheating. The evidence lies in her secrecy.
These are 5 questions to ask yourself if you think your partner's friendship is not an innocent friendship:
Has the friendship been hidden?
Are your questions about the friendship responded with "don't worry" or discouragement?
Have you asked it to end, only to have your partner tell you no?
Have your boundaries been disrespected?
Is the friend the subject of fantasies or comments during troubled times in the relationship?
If you answered "yes" to any of the questions above, the friendship may be too intimate.