5 Things Every Man WISHES His Penis Could Do
There is a fact universally known about men with penises: They love them.
If you are a man, and you have a penis, then you love that penis.
You protect it, cupping it often in your hands during idle moments, adjust the positioning of your penis in your jeans almost constantly, using your penis as a litmus test by which all other men in the world are found to be inferior or superior to you.
If you are a man with a penis, then the chances are high that you spend at least a third of your day thinking about your penis and what it wants. Usually, this is just sex. Your penis, while important, is a simple creature with basic needs. All it dreams of? A warm wet hole to make its very own.
But I think you'll find if you question most men, they all have a penis that harbors a superiority complex. They know that their penis doesn't have magical powers … but what if it did? (Let us all pause here to imagine a penis wearing a superhero cape…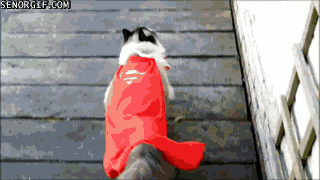 There is all the stuff a penis can do (pee, become erect, ejaculate) and there is all the stuff men WISH their penises could do. I think you'll find the lack of overlap in these categories is pretty darn hilarious.
So break out those penis capes!
Because here are five of the most common things men wish their penises could do. 
1. Heal the sick If every man in possession of a penis had his way, his penis would be able to heal the sick.
Cure to the common cold? It's in his penis. Solution to the AIDS epidemic?His penis. Just feeling like, a little bit hung over? A just a dab (of penis) will do ya!
Not only would healing the sick make every man feel great, but healing the sick by having them become humbled by his penis is certainly one hell of a way to bolster an ego.
(Note: There are actual health benefits to semen. So that's sort of the same thing.)