6 Things We Blame On Men That Are Totally NOT Their Fault
Here are just 6 issues we tend to blame on men, that hurt actually hurt guys just as much as they hurt us.
1. Body image issues.
Body image isn't an issue that affects women only. Men hide under their clothes, diet obsessively, take steroids and suffer silently when it comes to body image, just as women do. It's commonplace to he a woman tell her girlfriends or her boyfriend, "I feel fat," but rarely do men have such a voice or place to express this when they feel it.
We encourage women to embrace curvy bodies and blame men and the media for perpetuating the size 0 image without considering that men see "ideal male" images in the media and receive criticism from women as well.
So, let's start by recognizing that body image issues affect both men and women.
2. Self-esteem problems.
Women aren't the only ones who can suffer from low self-esteem.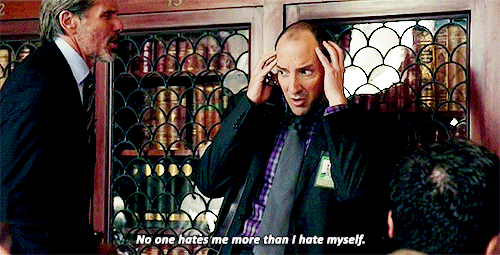 I know this may sound like a no-brainer, but men are victimized every day via bullying and sexual harassment, just as women are. Men aren't excluded from this suffering, and it would help all of us a great deal if men felt it was okay to share their experiences openly without being shamed.