7 Reasons Strong Marriages Eventually Fall Apart

Here are seven common — yet totally overlooked marriage problems — that may be threatening your relationship, plus, expert advice to help you keep divorce out of your marriage.
1. A lack of eye contact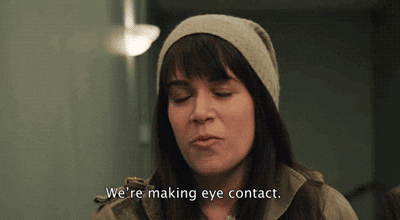 "When you ask most people about how they knew their partner loved them, they will often say that it was the way that person looked at them," explains Opert. Having conversations without looking up from the phone or TV can sever that intimate connection. It may even prevent the release of phenylethylamine, a chemical that triggers feelings of romantic love, Opert says.
Try this: Set aside times for tech-free bonding. Have a cell phone-free dinner without any television background noise or vow to keep cellphones out of the bedroom.
2. Not fighting over the dishes
Avoiding conflict, especially early in a marriage, leaves you lacking the skills to deal with tough situations down the road. "The trick is to develop communication and negotiation skills to solve problems without building resentment," says Valerie Golden, Ph.D., a Minneapolis-based psychologist. "Sweeping things under the rug because you're too afraid to raise the issues is a common recipe for disaster."
Try this: Fighting too little may threaten your relationship, but so do volatile blowups. Instead of pointing fingers, which can fuel anger and animosity, use "I statements" to explain how your husband's actions make you feel when you're upset.
For example, don't say something like, "You never listen to me when I ask you not to leave your dishes in the sink." Instead, try something like, "I feel ignored and frustrated when you don't listen to my requests to clean up after yourself."