7 Secrets To Being AMAZING In Bed
Contrary to popular belief, you don't need a working knowledge of 52 sex positions or a background in porn to be ridiculously good in bed. Instead, it comes down to more subtle (and realistic) factors that you may already possess.
And if you don't, we're here to help you learn how to be good in bed and hone the skills you really need to blow your partner's mind.
1. You're not judgmental.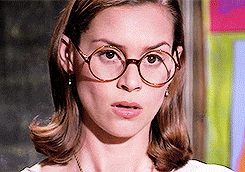 Whether it's hearing out your partner's fantasy or allowing yourself to really identify your own, being open to different desires and turn-ons is essential in a partner.
"Remember it's all in the realm of fantasy — it's not something you ever have to do,"
o put aside your judgments and really listen to the desires of you and your partner. You may find that you're into some really interesting stuff.
2. You're innovative
We see the arm of a couch, you see a great prop for doggy style. We see a bra, you see a bondage tool. Being creative and looking for new ways to spice things up is crucial in a lover. Someone who says 'let's dress up,' or 'let's go into the closet,' or anything that's a bit more interesting is great.