List Of The Hottest Women Snoop Dogg Has Slept With [+Photos]
Hottest Women Snoop Dogg Has Slept With – Snoop Dogg. Yep, he is still around (it seems like forever ago that he was a star, right?) Anyway, it is no secret that Snoop may be the biggest public figure-slash-pimp in recent history. Can we even count the ways he has fully exhibited his womanizer lifestyle?
The recent story is that Snoop Dogg (or should we say Snoop Lion?) is now removing some offensive words from his vocabulary, thanks to the advice of his daughter and wife. Well, she may not even be his wife anymore.
Anyway, we hope you enjoy taking a peek at just some of the women that Snoop has been hanging around with. While they are not all romantic connections, these women are fierce and beautiful so they most definitely deserve a spot on our list of The 20 Hottest Women Snoop Dogg Has Been With. From models and dancers, to pop stars and actresses, even funny women have been linked to Snoop.
Look, we all know that Snoop Dogg is not exactly a dignified celeb, but he is famous and because of that, he has been with lots of girls. So let's just take a moment to reflect on some of his relationships, friendships, and collaborations. From the A-list to the X-rated, Snoop Dogg has definitely made his rounds with the ladies.
16. Rita Ora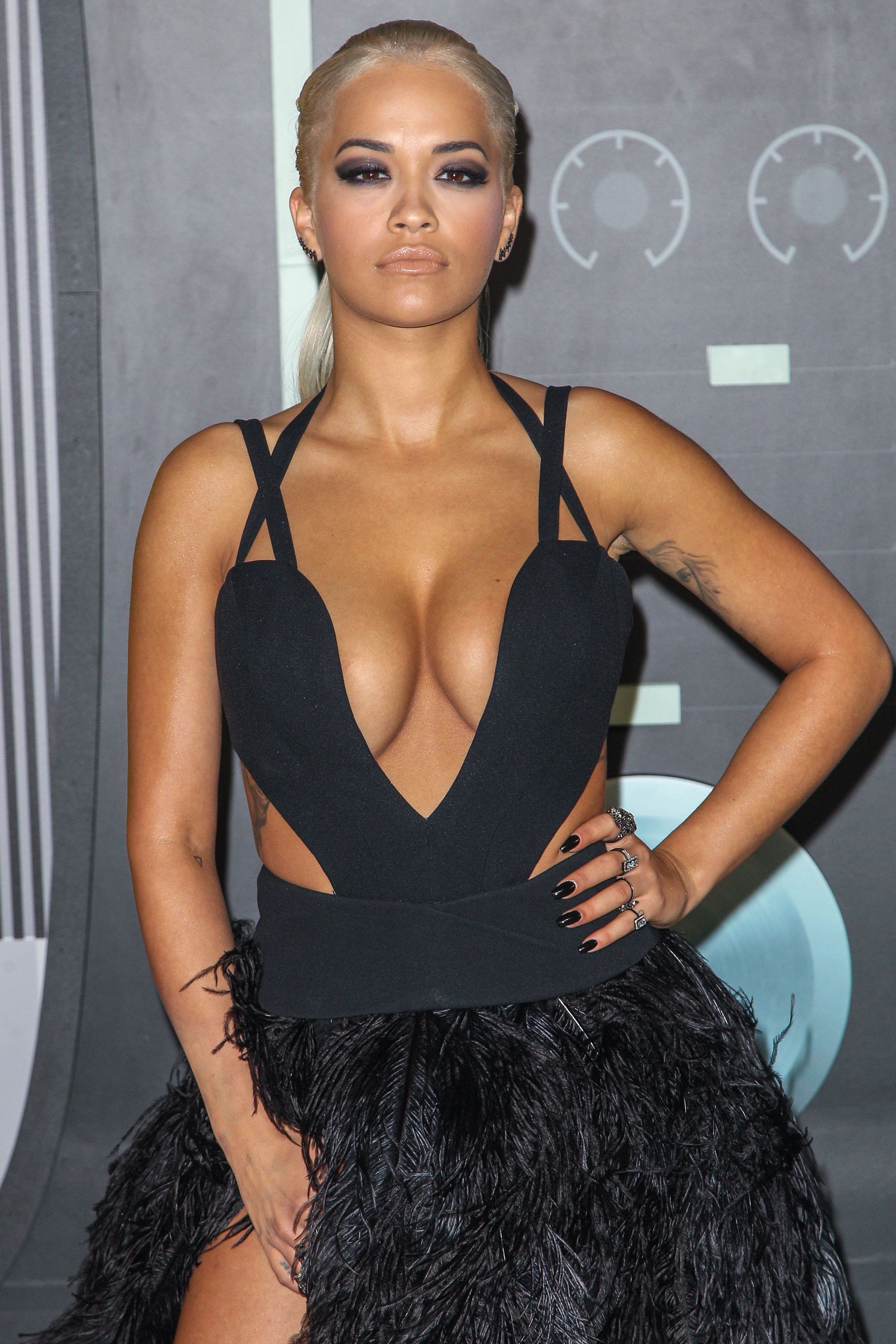 Rita Ora is hot, and others have definitely noticed. She was once linked to Snoop Dogg, but not for too long. Perhaps her strong and independent spirit did not take a liking to Snoop's womanizer lifestyle. Anyway, she is doing quite well for herself nowadays. Some of her hit singles include "R.I.P." and "How We Do (Party)." She has even delved into the acting scene! You can spot her in Fifty Shades of Grey and Fast & Furious 6. Besides dating Snoop Dogg, Rita Ora was linked to music star Calvin Harris for about a year. Then she moved on to Richard Hilfiger throughout 2015.
Navigate using <-> arrows below