These 7 Damaging Thoughts Are The Reason You Can't Find Love
Can you relate to any of these statements? 
1.  "I'm too busy."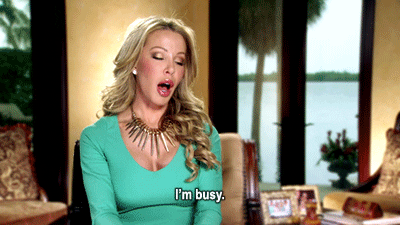 This is so common that it had to make the list at number one. You use this as an excuse not to work on love and it's an easy thing to toss out there when you need to justify your perpetual singledom. But, are you really too busy? More than likely, the answer is no. How do you expect to maintain a relationship when you have this mindset?
Men have busy lives too; you're not the only one who's short on time. The right man will understand and work with you to make the time you both need; the wrong man will use it as an excuse to look elsewhere.
But are you truly too busy, or do you justify not dating with this excuse? Think about it.
2.  "I'm not healthy enough for a relationship."
Perhaps you are sick — sick and tired of looking at dating sites or going on bad first dates, but telling yourself this doesn't help you at all. It's an easy out when you're frustrated with dating or men in general.
If you truly are ill, then I hope you're taking care of yourself; however, if you're just saying this as an out, you're hurting yourself and your odds at love. The right man will take care of you and love you for who you are.
Disclaimer: Please, don't say this out loud on the first couple of dates. There is plenty of time for the two of you to discuss these things… that's not one of them.